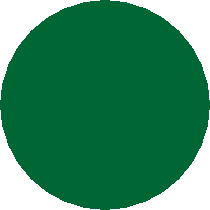 World Class Quality Working German Shepherds

*Czech   *Slovak   *East German/DDR   *Imports

Elsa is a 100% DDR female Imported from Annaberg, in East Germany. She is a Tino vom Felsenschloss SchH3, FH2, IPO3, KKL1 daughter.

She is compact and solid with excellent working structure, attitude and extreme play and retrieve drives.

Elsa is working as a Search and Rescue Dog here in Washington State. She has undergone exstensive training in wilderness, urban, evidence, and  cadaver detection. She has superb tracking abilities. She is a detail oriented, methodical hard worker able to work for several hours at a time in a variety of weather and terrain conditions.

Elsa has a wonderful sense of humor and loves to work. She greatly enjoys people and is the perfect example of a true Working German Shepherd Dog.

Due to her career objectives we are only planning a few very special litters from her, but expect wonderful character, type and work ethic out of her offspring.

"Usus vom den Schwedenschanzan"

SchH3 score 287 first time out!  Elsa is a half sister to "Usus" who is owned by Von Der Haus Gill  German Shepherds.

     Contact  Us:

   Owner:  Julie Marlow

Port Orchard, Washington

    (360) 874-0181

          Email:

Sire: Tino v Felsenschloss

SchH3, IPO3, FH2, KKL1

Tino is 100% DDR!  He is one of Germany's most sought after remaining pure DDR studs dogs well noted for his huge bone, correct structure, stunning head and rich pigment.

OFA Hips GS-66167G40F-PI   - GOOD

OFA Elbows  GS-EL14863F40-PI - Normal

100% DDR/ East German Import